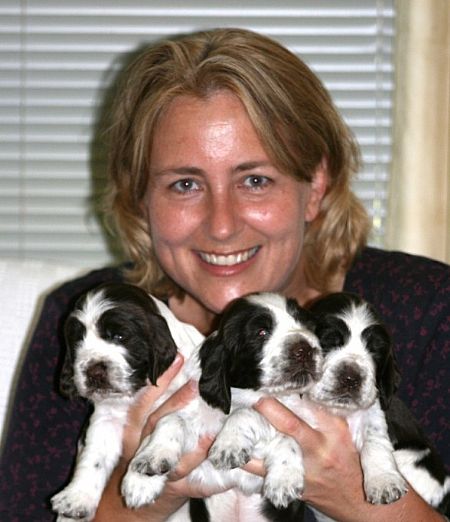 We have puppies available for selection homes.
* We do not commit to sell puppies 'over the phone or via email'.
* All puppies keep their tails and are not docked.
* We participate in testing for hereditary diseases including Hip X-Raying, DNA testing and Annual eye testing.
* We choose not to do close breedings. We utilise outcross bloodlines regularly.
* Our puppies enjoy their days on grass and their nights indoors.
* All puppies are vaccinated at 6 weeks (with follow up shots due at 12 & 16 weeks and then annually)
* Fully wormed at 2,4,6 & 8 weeks (follow up worming req'd every 3 months)
* Microchipped at 7 weeks.
* Puppies are ready to leave for their new homes not before 8 weeks of age.
* All puppies are registered with Dogs NSW (Royal New South Wales Canine Council) Member No: 2000868610, which shows all their pedigree details.
* All puppies sold as pets are sold outright and registered on the 'Limit Register' (not for showing or breeding).
* All puppies sold specifically for potential breeding/showing are sold outright and registered on the 'Main Register'.
Each puppy leaves home with a puppy bag including:- food and a puppy book including details of their parentage, breed specific notes and relevant papers.
We don't just keep the best for ourselves and are happy to offer show potential puppies to selected homes.