Angela with: Ch Rothley Miss Marples 'Jane' and Ch Rothley Mary Reibey 'Mary'
Our connection to the 'Rothley' kennel of Angela Towle goes back to the early 90's when we acquired our very first English Springer Spaniel from Rothley. Since that time we have exhibited several Rothley dogs to their titles, Best in show and Royal wins. In 2007 Angela offered me a partnership in the kennel in order for the tradition of Rothley to continue. Together we will breed selectively into the future and continue to campaign Rothley English Springers.
Established over 25 years ago here are just some of the Champions and achievers from this kennel, including All Breeds and Specialty Best In Show and CC winners, Royal CC & Best of Breed winners, obedience, endurance and sporting discipline Champions.
NZ Ch Rothley Flamenco
Ch Rothley Bolero
Ch Rothley Friendship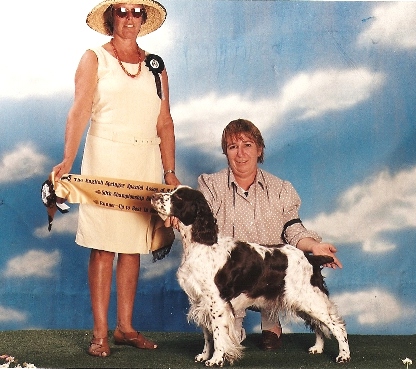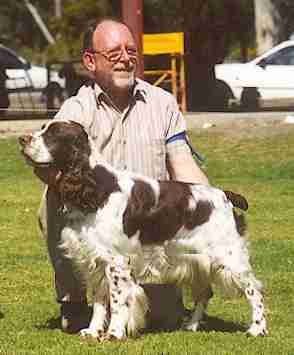 Ch Rothley Mary Reibey
Ch Rothley Miss Marples
Ch Rothley Reflection
Ch Caudillo Lord Richmond CD
Ch Fairsky Sherlock Holmes
Ch Tarnell Blaze of Glory
Ch Rothley Beau Geste
Ch Rothley Rosemount
Ch Rothley Elan
Ch Rothley Piper Warrior ET
Ch Rothley Camelot
Ch Rothley Pal Joey
Gr Ch Rothley Music Man
Ch Rothley My Fair Lady
Ch Rothley Honesty
Ch Rothley Van Dieman
Ch Rothley Centre Stage
Ch Rothley Leading Lady
Ch Rothley Standing Ovation
Ch Rothley Dark Victory CD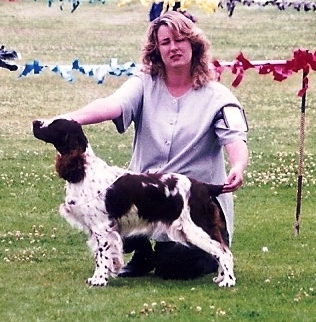 Ch Rothley Justice Prevails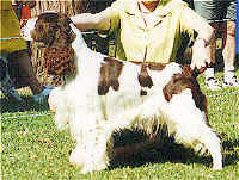 Rothley Trailblazer
Rothley Critics Choice
Rothley Honesty Admired CDX TD AD FDCh